---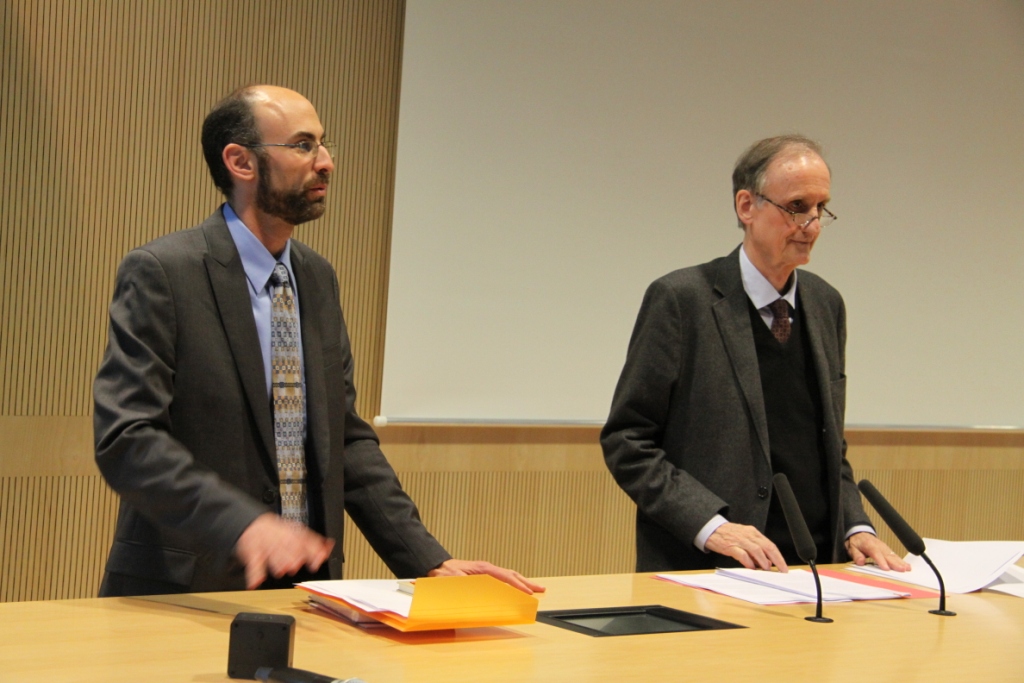 Alfried Krupp Wissenschaftskolleg Greifswald
Since 2011, thanks to support from the Alfried Krupp Wissenschaftskolleg, the Institute invites an internationally renowned researcher to Greifswald every summer to deliver the public Dalman lecture:
2019, Prof. Rabbi Reuven Firestone, Ph. D., University of Southern California, Los Angeles, "'Toldoth Muhammad': Ancient Jewish Stories about Muhammad, his Prophethood, and the Qur'an"
2018, Professor em. Dr. Dr. h.c. mult. Günther Stemberger, Wien, "Palästina am Vorabend der islamischen Eroberung"
2017, 21. Juni, 16 Uhr, Prof. Dr. Israel Finkelstein, Tel Aviv University, Direktor des Archäologischen Instituts, "The Northern Kingdom of Israel: The View form Megiddo"
2016, Prof. Tal Ilan, Institut für Judaistik an der FU Berlin, "Juden in Ägypten vor und nach 117 u. Z. in der Sicht älterer und neuerer Papyri-Funde"
2015, Prof. Peter Schäfer, Direktor des Jüdischen Museums Berlin, "Zwei Mächte im Himmel: Binitarische Vorstellungen im antiken Judentum"
2014, Prof. Stefan Reif, University of Cambridge, "The Genizah at a Glance: 200,000 manuscripts and 110 Years of historical analysis"
2013, Prof. Isaac Kalimi, "Furcht vor der Vernichtung und der ewige Bund. Das Buch Esther im Judentum und in jüdischer Theologie"
2012, Prof. Haim Goren, Tel Hai College, "Von Tobler bis Dalman. Palästinaforschung in Deutschland 1830-1914"
2011, Prof. Emanuel Tov, Hebräische Universität Jerusalem, "Die Bibel in Qumran"